Culture is the basis of Indian identity. The performing arts in India have been developed over centuries by storytellers, and storytellers are a powerful link to unfolding the mystery that encourages free-thinking and creative expression without diluting the essence.
One such great storyteller of our times Pt. Birju Maharaj was not only a master dancer but also a poet, singer and percussionist.
Dastan-e-Kathak: The Story of a Storyteller is a two-day festival to celebrate all forms of the art form on 3rd and 4th February 2023 at multiple venues in New Delhi. An initiative of the Kathak Day Trust, 4th of February, Pt. To celebrate the birth anniversary of Birju Maharaj as World Kathak Day. It is a movement to start a revival in the way the performing arts are perceived in India, using storytelling as a tool to appeal to a wider audience. It is an attempt to spark a revival in the well-known but often forgotten principles of Indian philosophy.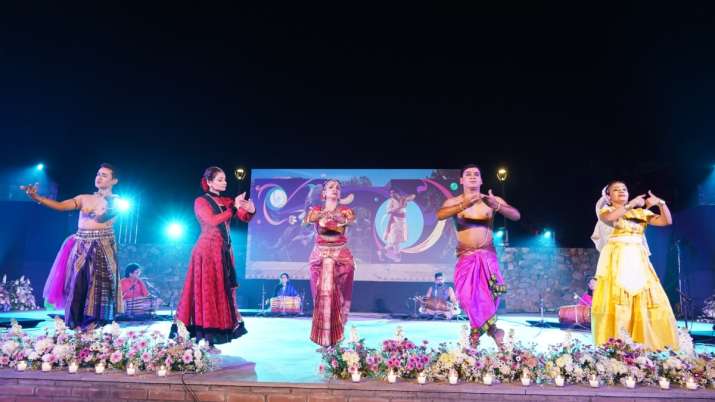 The two-day festival is inclusive, interdisciplinary, creative and a modern interpretation of his philosophy to celebrate the life and teachings of the world's greatest performing arts maestro, Pandit Birju Maharaj. The vision of this initiative is to inspire future generations to become an engaged community of Rasikas (known connoisseurs of the arts).
Spanning multiple locations and multidisciplinary activities, the program has been thoughtfully curated by Shivani Verma, Kathak dancer and founder of Kathak Day Trust. The program is inspired by Maharaj ji, a true Kathak* and has many artistic facets and interests.
February 3 – First day at Sundar Nursery: The evening began with an audio-visual retrospective on Pt. Birju Maharaj titled 'When You Dance', an experiential walk down memory lane by Ini Singh, one of India's most renowned performing arts photographers.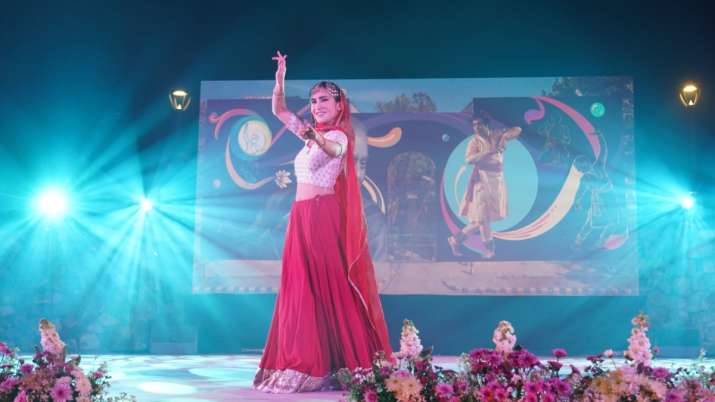 This was followed by 'Tat Tvamsi', an interdisciplinary act inspired by Maharaj ji as a poet and percussionist. The piece, directed by Shivani Verma, was a lively presentation of five different traditional dance forms by young dancers, along with a way to show how all dance forms are based on a common source of rhythm, tala and raga.
The next assignment was an article on Lucknow by master storyteller Muzaffar Ali. They presented stories of Lucknow with dance performances inspired by Maharaj Ji's love for the place.
The evening concluded with maestro singer Pt. It was accompanied by a musical tribute (Khayal) by Sajan Mishra, who interspersed his lesson with personal anecdotes and stories about Maharaj Ji.
* Similarly Kathak is a Sanskrit word for "storyteller" and its original meaning includes not only a dance form but an entire cultural identity.
Shivani Verma, curator and founder of Kathak Day Trust, said, "We want to celebrate him in a way that resonates with his presence, even though physically absent, the power of his teachings will live on forever. And in a way this shows how much he influenced most aspects of the performing arts in India in contemporary times.
He further added, "We will not dilute any tradition, but add our own cultural twist through the evening Katha, and try to connect the youth with the Indian performing arts. Want to connect with the younger generation, so that they can become eager ambassadors of Indian identity in the global arena.
Day 2: Saturday, February 4 at 3.30 pm at Lodhi Art District: Around 3.30 pm, a first-of-its-kind art mural on Maharaj ji will be unveiled by maestro flute player and contemporary of Maharaj ji at Lodhi Art District in New Delhi . Pt. Hari Prasad Chaurasia with eminent personalities from the world of dance. The mural will be prominently located and is being designed and executed by St+Art India.
Read also: Sidharth Malhotra-Kiara Advani wedding: What are the main tourist attractions in Jaisalmer?
Painting was one of Maharaj's hobbies and this mural is a reminder of that aspect of his interests, as well as a symbol of respect for India's guru-shishya parampara. A disciple's search for a physical place to remember the Guru.
Read also: Horoscope today, February 4: Auspicious day for Pisces, know about other zodiac signs