Dan Reynolds, lead singer of Imagine Dragons, appeared to be holding back tears as he looked at the hundreds of fans surrounding the main stage at Lollapalooza India on Saturday night. As the crowd sang along to the Grammy Award-winning band's hits, Reynolds promised that Imagine Dragons would come to India again.
It was one of the many high points of the Chicago native's Lollapalooza music festival which made its India debut over the weekend. India is the eighth destination of Lollapalooza.
It was not only the first Lollapalooza in India, but also the largest multi-genre music festival in Asia. With over 60,000 attendees from across India across two days, creating a safe and secure environment was clearly a priority. Staff and security were stationed throughout the venue, and trained in crowd management, sexual assault prevention and discriminatory harassment. From gender-neutral toilets to ensuring that the spacious arena was well lit and equipped with clear signposts, attendees were able to express themselves and enjoy the music and ambience without worrying much about safety .
With art installations, a large food park for attendees, and even a Ferris wheel, it was a musical carnival of sorts, where people hopped from stage to stage immersed in the music, or simply Used to sit around and enjoy the atmosphere.
The concert was held at the 50-acre Mahalaxmi Racecourse ground
The sprawling, 50-acre Mahalaxmi Racecourse grounds featured four stages: The BudX, Walkers & Company, Nexa and the Perry x Budweiser Beats Stage, which featured 40 musical acts. Several prominent Indian acts including Prateek Kuhad, Divine, Bloodywood, Kayane and Madboy Mink were part of the line-up from India. Chelsea Cutler, Cigarettes After Sex and The Wombats were among the global acts fans were excited about.
For many early attendees, the festival began with a spirited performance from indie band The Yellow Dairy. The indie-pop theme continued on the Budex stage with the first performance of Japanese Breakfast in India. Lead singer and songwriter Michelle Zauner leaps around the stage singing hits like "Be Sweet" and "Side Tackle" from her 2021 album "Jubilee." Amidst all the music, his book was not forgotten; When one member of the audience shouted that they loved her, another said he loved her book.
As part of a highly anticipated set, Canadian-Punjabi singer AP Dhillon brought the Lollapalooza crowd together with fellow rapper/songwriter Shonda Kahlon to groove to their viral sensation, "Brown Munde." Fans also lined up for EDM artist Zhu and rock band Greta Van Fleet, among other performances on the first day.
When Imagine Dragons, the day's headliners, took the stage for the final performance of the night, it felt unreal to the many fans out there who have listened to their music for nearly a decade. The group's head, Reynolds, said it was their first time performing in India, and it was clear the wait was long. The audience breathlessly joined Reynolds as he sang along to each and every song; It felt like a heady trip down memory lane when the group performed their hits. believer, thunderAnd Demon.
If the first day ended on a high, it was an early morning for the second day for many of Jackson Wang's fans, who had been in line since 1.30 pm later that evening to see him perform.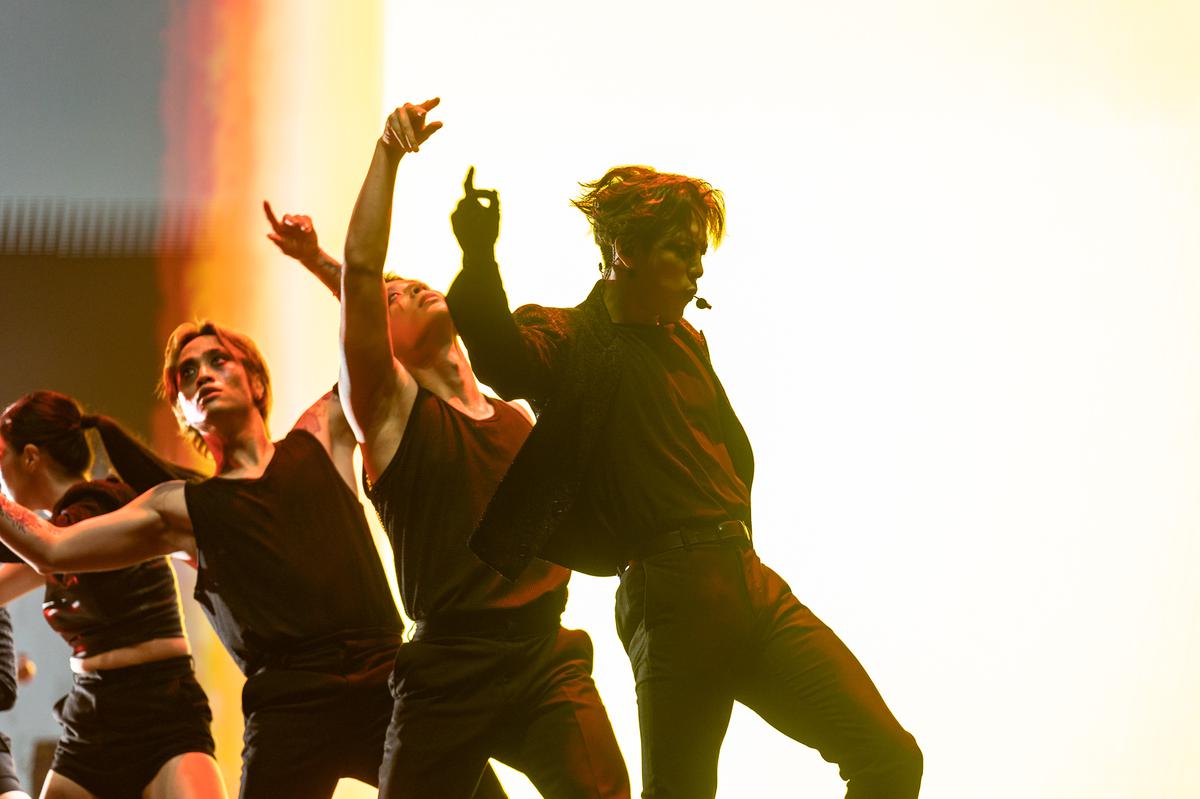 Jackson Wang at Lollapalooza India | Photo Credit: Mitsun Sony
Many fans began to take their positions near the stage on the barricades, holding up banners and handing out photo-cards of the singer to other fans. In a thrilling set, he performed songs from his recent solo album 'Magic Man'. Wang is currently touring the world with his Magic Man concerts, his announcement on stage that he would love to bring the tour to India was met with thunderous cheers. For many of his fans who have followed his journey since his time as a member of the K-pop group GOT7, seeing him on stage was a dream come true.
Raveena, dressed in a stunning outfit, mesmerized the audience with her dreamy, soulful lyrics and hypnotic dance breaks during the interval of her songs "Kismet" and "Secret". Switching between Hindi and English, Raveena brought the crowd together with "Dum Maaro Dum", honoring one of her musical inspirations, Asha Bhosle. Raveena had earlier sung "Dum Maro Dum" at the Coachella music festival in California last year.
The second day ended with action-packed performances from Lollapalooza rock band headliner, The Strokes on the Budex Stage and legendary American DJ, Diplo on the Perry x Budweiser Beats Stage. Favorited, the audience broke into dance groups, twerking around and jumping along to the music. He also told the crowd that he saw Shah Rukh Khan's latest film, pathan, Making the crowd go wild. Meanwhile, Diplo's bass drops shook the ground and a carnival-like scene lit up with purple laser beam lights.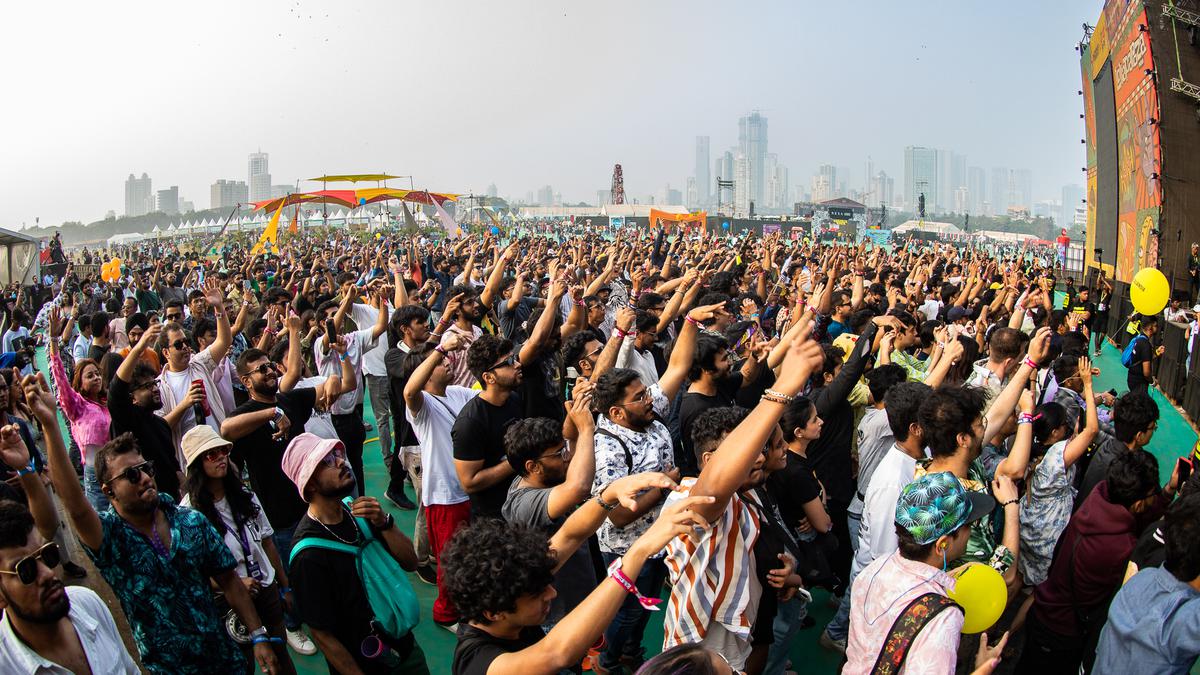 The multi-genre festival will return to India in 2024 Photo Credit: Yash Bhanushali
Indian artists also got a boost on the Nexa Stage, where artists including Nysa Shetty, Symetri, Shruti Dhasmana, Hanu Dixit and John Oinam performed. Under the leadership of AR Rahman, NEXA Music is a platform created to promote aspiring Indian musicians to showcase their talent and create original international global standard English music.
Organizers state that they are dedicated to making Lollapalooza as environmentally friendly as possible. This was evident, as attendees were highly encouraged to bring their own water bottles or purchase cups to fill up. With hydration stations located on practically every corner, filling up cups was simple, efficient and significantly reduced the amount of plastic waste. Yield.
Announcing the successful wrap up of the festival on Monday, festival producers and promoters BookMyShow said the multi-genre festival will return in 2024. It may get bigger going forward.