Sustainability, naturally-dyed and locally grown are terms now commonplace in the fashion industry. But brands that grow their own plants to create dyes are few and far between. Which is what designer Mridu Mehta Tiwari hopes to change with Kokūn (meaning, cocoon), which she founded in 2020, to create zero-waste garments eco-printed with tannin-rich leaves and flowers.
"Along with natural dyeing, our focus is on zero-waste techniques, and we see to it that not even a single piece of our scrap ends up in landfills. We patch and upcycle to make unique one-offs," says Mridu, 30, who dropped her spring collection recently.
Inspired by nature, the range — featuring stretchy tops, pants, and skirts — draws from the "changing seasons and their impermanence and vivid beauty" and uses seasonal flowers and plants as dyes. Each piece is made-to-order, and uses "slow stitching" hand embroidery techniques like sashiko and kantha. 
200/IMG_4464.JPG" data-original="https://th-i.thgim.com/public/life-and-style/fashion/nmese8/article66693845.ece/alternates/FREE_1200/IMG_4464.JPG" alt="A naturally-dyed fabric " title="A naturally-dyed fabric " class=" lazy" width="100%" height="100%"/>
The designer says she primarily works with "sustainably grown, unbleached natural fibres and fabrics", such as handwoven cotton, linen, hemp, and jute, which are sourced directly from weaving communities in West Bengal, Uttarakhand, Andhra Pradesh, and Gujarat.
"The raw fabrics act like blank canvases and are then dyed using our home-grown plants and their extracts. Recently, we have been using unbleached cotton knits and have also been getting into hand-knitting yarns, as they accommodate ease of movement," says Mridu, who will be launching her menswear collection soon. "In the coming months, we will be launching handwoven hemp, jute, and cotton shirts dyed with neem, rhubarb, and madder."
The natural dye kit
Also in the works are kits to encourage people to make their own natural dyes. "We want to dive deeper into the world of natural pigments and their extraction, and convince people to switch to natural dyes," says Mridu.
To be launched soon, the kits with simple instructions will comprise dye extracts, dye flowers, and fabrics to experiment with, in a ready-to-use form. "While sitting in any part of the world, we want people to be able to experience colours, derived naturally from the Indian subcontinent and use them to play around and dye/redye their old/new clothes and textiles," says Mridu, adding, "We encourage local village women to dye with us. We train and employ rural women in villages of Leti Bunga (Uttarakhand) and Raghurampur (Uttar Pradesh)."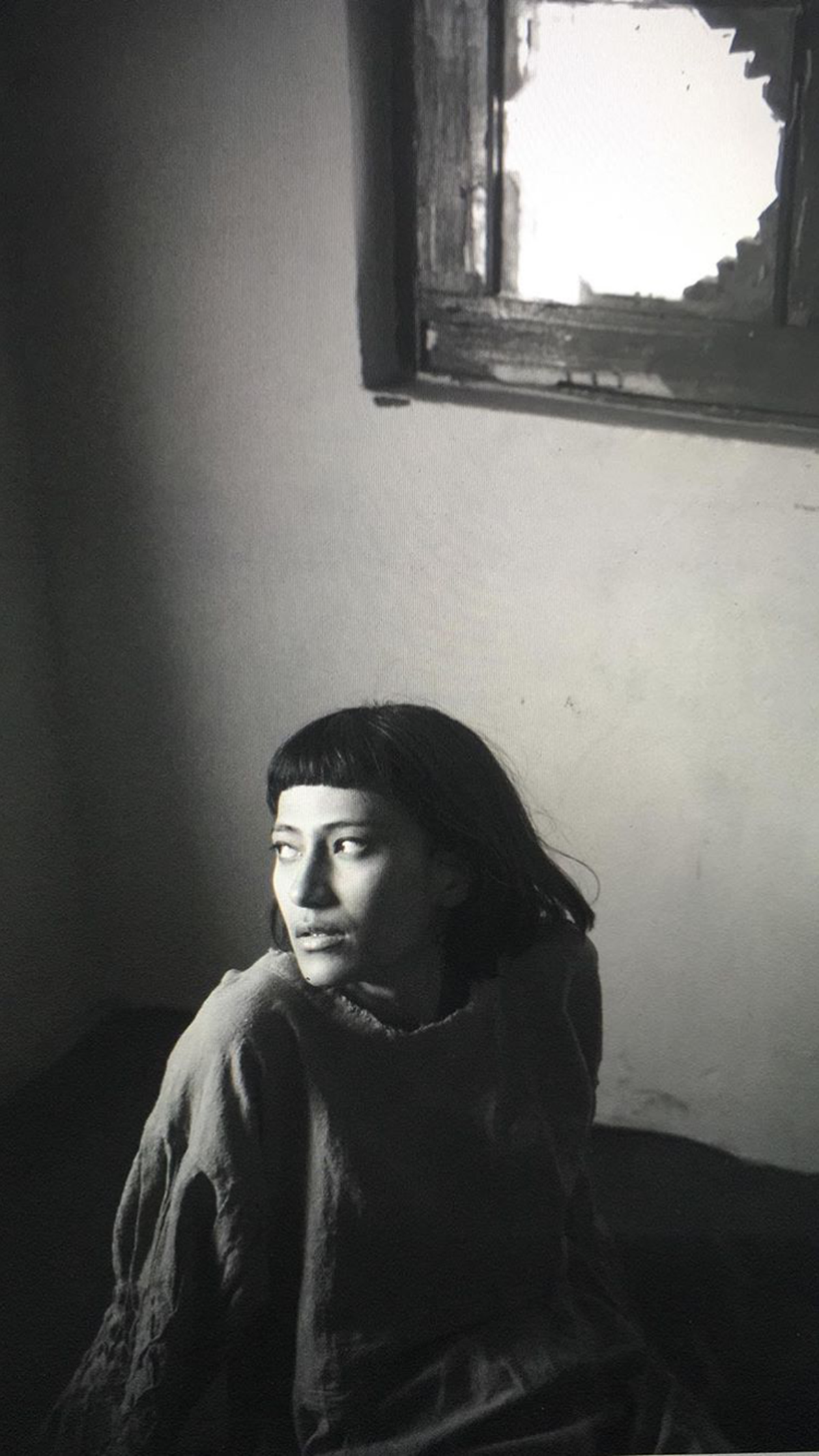 She explains that around 60% of the plants are grown by them. Especially the dye flowers like roses, marigolds (also procured from temple waste), hibiscus, cosmos, butterfly pea flowers, etc. are all grown near their workshop in Lucknow, and dyeing units in Raghurampur and Leti Bunga respectively. "We want to engage local people, so the other dye plants are bought from local farmers in nearby lands. Both states are extremely fertile and some plants like neem (Azadirachta indica) and Aamla (Indian gooseberry) are readily available throughout the villages in Uttar Pradesh. Whereas, rosemary and stinging nettle are available in Uttarakhand. We have researched and have local farmers as sources of slightly rare dye plants like the Himalayan rhubarb, maddar roots, etc."
Root to fabric
Explaining the dye extraction process, Mridu says, each method varies depending on where the dye is being extracted from: the leaves, flowers, or roots. 
"Most of it involves soaking and stirring the dye source in water for two days — we usually prefer solar dyeing, especially during summer. After a few days, the plant part fades as the water it is soaked in takes up the colour. The fabric is thoroughly washed and prepared for dyeing by treating it with oak galls (plant growths created by small oak gall wasps) so that it absorbs colour. Sometimes, to get richer colours, we mordant the fabric twice."  Depending on the design, garments are made in unbleached natural fabrics and coloured later using natural printing and hand-dyeing techniques.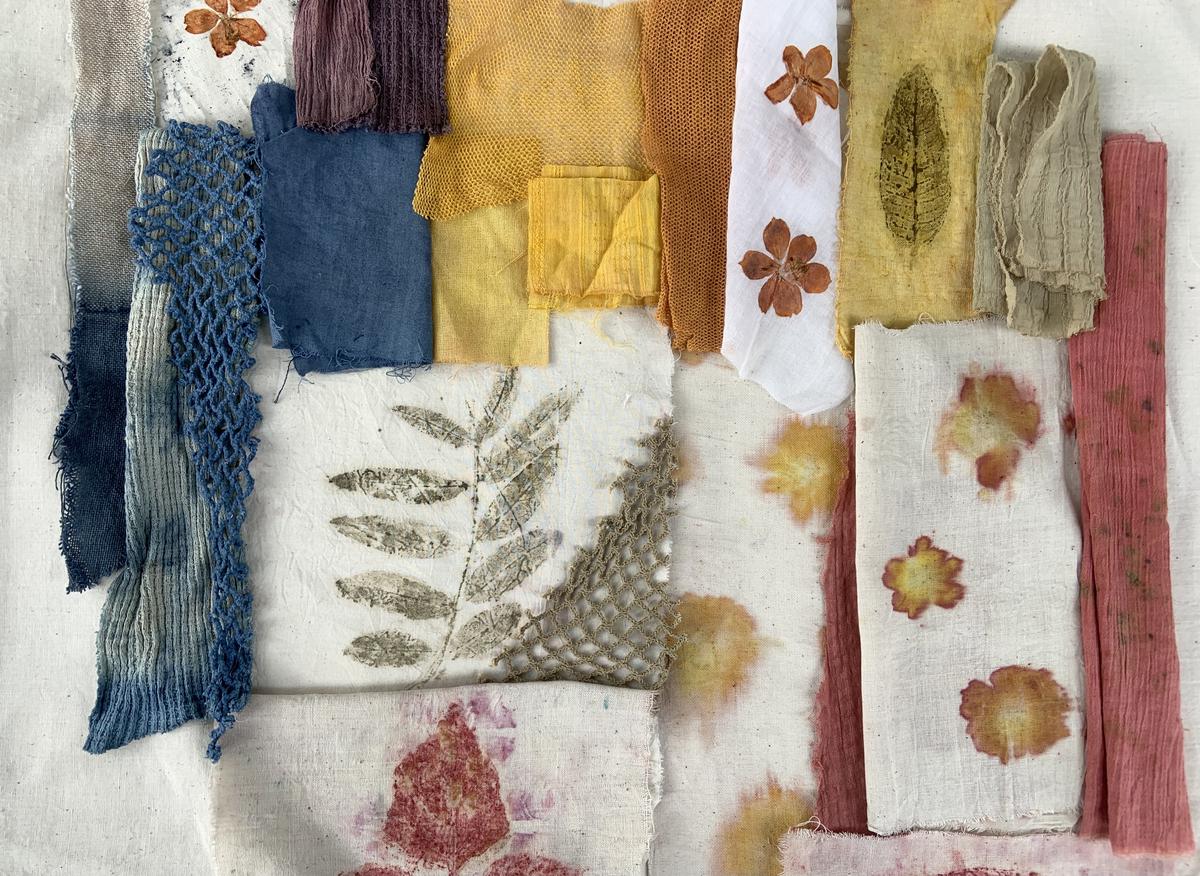 However, there are challenges in working with natural dyes. "Natural colours are also known as living colours, which means they interact with almost every element they come in to contact with; they oxidise easily and have a limited shelf life; thereby, making their use very interesting and equally difficult to master," explains Mridu, adding how the dyeing process also involves treating and fixing textiles using sustainable mordants, so that they produce vivid shades and textiles which do not bleed or fade.
Another challenge, she faces, is replicating the same shades, "which is almost impossible due to the nature of the materials used". "Due to these reasons, sadly many big brands are scared to adopt natural dyes and continue using synthetic dyes," says Mridu, who hopes to change this with her natural dye kits.
Details on kokun.in