Singer Shankar Mahadevan | Photo Credit: Special Arrangement
As per the visuals of 'Raasthi', Shankar Mahadevan is having a lot of fun.
In his latest Tamil independent folk track presented by MM Mool, the popular singer – along with Anthony Dasan and JK Aynar – shakes a leg and sings the quirky lyrics. "The whole idea behind 'Raasthi' was a fun collaborative musical experience," Shankar says during a telephonic conversation, "I believe it is the responsibility of all singer-composers who have contributed in some way to promote new talent." has gained fame. , and give them visibility."
The first line of 'Raasathi' reminds us of Shankar Mahadevan whom we knew in songs like 'Varaha Nadikkarai' ( Sangamam) and 'Uppu Karuvadu' ( Mudhalvan, "The song you mentioned – from AR Rahman's 'Varaha Nadikkarai' Sangamam – was the track that took my voice to every Tamil speaking person in the world. Although I live in Mumbai, over the years I have worked closely with the Tamil industry and have familiarized myself with the folk genre of music. Even in a Carnatic concert, we sing folk-style numbers – like 'Maadu meekum kanne' which I usually sing with Aruna Sairam.
While Shankar Mahadevan is still very popular among Tamil film composers – his last big track was 'Va Thalaivaa' in Vijay's film. the heir 'Raasathi' is an independent endeavour, something he promises to do more of in the future. The music video of 'Rasathi' also weaves a story, one of which features Roshini Haripriyan Bharathi Kannamma And cook with komali fame. Is the visual representation of music as important as the actual musical composition? "It's a debatable topic, but the music video should be icing on the cake… Mainly, the soul of the song lies in its melody and lyrics."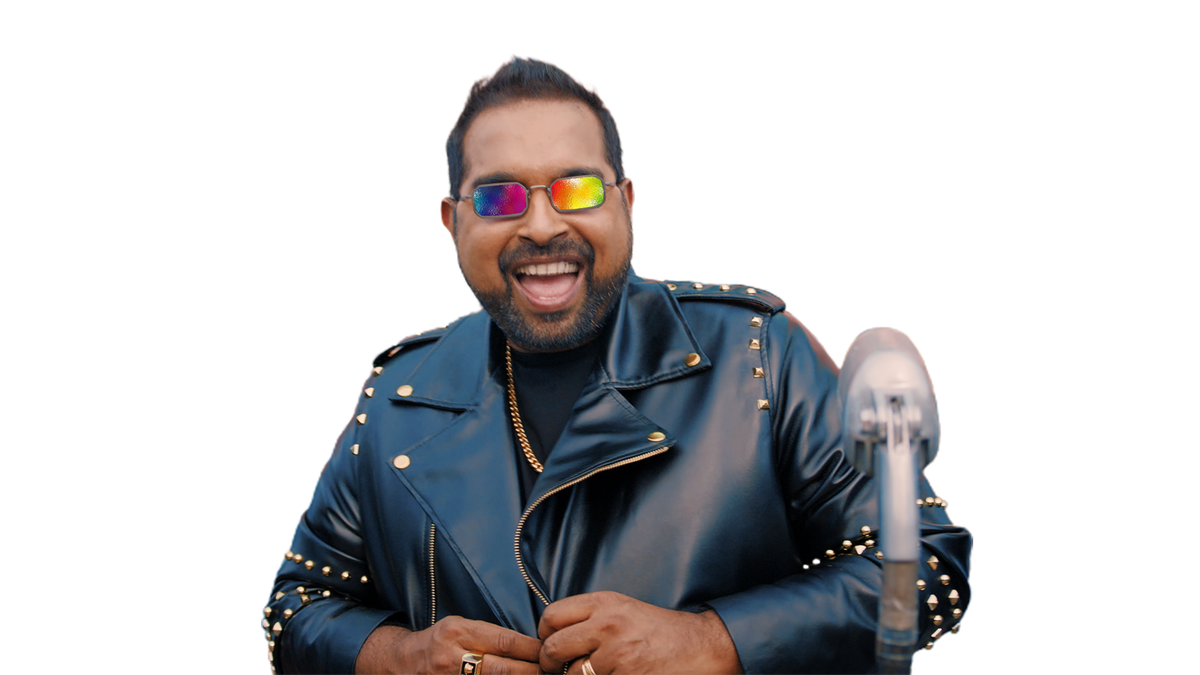 Shankar Mahadevan | Photo Credit: Special Arrangement
While Shankar has penned soulful classical tunes in Tamil like 'Enna Solla Pogirai' or 'Merke Merke', he has also contributed to several fast-paced hits like 'Uppu Karuvadu' or 'Manmadha Rasa'. "Depending on the genre in which the song is set, you need to display a variety of emotions. It's almost like being schizophrenic. While all music originates from the same place, you need to adapt yourself based on the mood and feel of a given track," says the singer, who also has another Tamil independent track out in April.
This molding has happened not just in the songs, but in his own personality – while Shankar has always been interested in music, he has also developed a solid stage presence that people connect with. So, how did he become the artist he is today? "Music, I think, is communication. You are part of the audience and they are part of you. Your aim is to please them. You can sing the greatest composition on the planet but if you are not sending out energy, it Gets wasted. The energy of any song needs to be channeled to the audience. I love people and I love connecting with people; that nature extends to my personality when I perform on stage," says Shankar, whose popular recent Hindi compositions include tracks with Ehsaan and Loy storm, Bunty Aur Babli 2 And Bandish Daku,